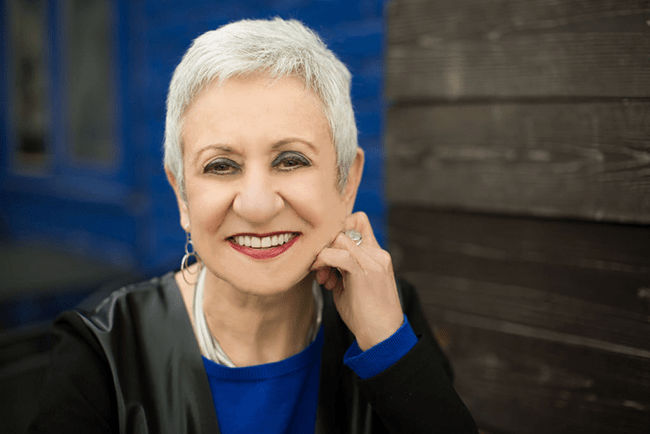 Carol Barnum Consulting LLC
UX Consultant, Trainer, Speaker
Carol Barnum is a UX research expert and an award-winning author and speaker on topics including usability testing, UX tools, content strategy, professional and technical communication, and cross-cultural communication. Her custom training seminars and workshops generate rave reviews from satisfied participants.
Do you need an expert in UX research, training, or communications?   I'm here to help.
Carol Barnum Consulting brings decades of experience as a UX consultant and trainer teaching thousands of students on best practices in usability, information design, and technical communication; conducting hundreds of UX research studies; and training a myriad of professionals in companies large and small on strategies for effective communication and techniques for targeted usability research.
UX Research with a Usability Expert
Got a
usability research
project that you're not sure how to tackle?  I can help you plan and conduct a study, analyze the findings, and report the results. Or, I can manage the process from start to finish.  Whether you are testing mobile or medical devices, software, websites, apps, or documentation,
contact me
to lend a hand or lead the effort. 
Custom Training, Workshops, & Seminars
Need custom training in professional communication, technical writing, or usability testing?  I design and present training seminars based on your materials and products, whether you need 1:1 training or  group working sessions. Seminar attendees are highly complimentary of my experience, knowledge, and excellent communication skills.
Conference & Keynote Speaking
Looking for a dynamic speaker with decades of experience and awards to back it up?  Top conference ratings and the Presentation Prize for Best Presenter at the European UPA conference demonstrate that I connect with audiences and deliver a targeted message. Invite me to speak at your conference or seminar and we can shape the topic together.
"When I think of who's the best in the usability business, I think of Carol Barnum."
Carol Barnum's Books and Articles
Over the course of my career, I've published more than 50 articles and six books.  My focus has been technical communication, usability testing, and UX consulting and training.  My research and publications have been awarded honors and recognition by the Society for Technical Communication and the IEEE Professional Communication Society.
Both of my books on usability testing have been award winners.
Usability Testing and Research was selected for "The Top 100 Technical Communication Books of 1991-2000," from a database of 5,000 titles. It also won a "Distinguished" award for publications, Society for Technical Communication.
Usability Testing Essentials won the "Best in Show" award from the Society for Technical Communication-Atlanta. This book has achieved worldwide adoption.The 2

nd

edition is now available in both print and E-reader versions.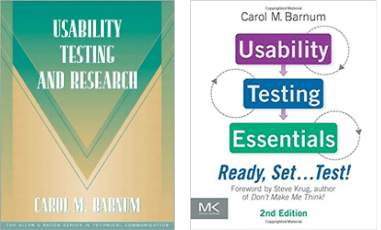 To read my latest articles or browse through an archive of past articles I have written, please visit my articles and presentations page.
Background and Experience
Director and Co-Founder, The Usability Center at Southern Polytechnic (now Kennesaw) State University for two decades
Professor Emeritus and Director of Graduate Programs in Information Design and Communication, Southern Polytechnic (now Kennesaw) State University, developed and taught graduate courses in usability testing, information design, marketing communication, and global communication strategies
Showcased in The UX Pioneers project, which presents the top players in the User Experience industry through in-depth interviews
Regular contributor to
Ask UXmatters
, a column providing expertise in response to readers' questions
The Society for Technical Communication: Fellow, the Rainey Award for Research, and Gould Award for Excellence in Teaching
IEEE Professional Communication Society: Blicq Award for Distinction in Technical Communication Education
Named one of "28 Best UX Researchers You Should Follow"
Named one of "30 Women Rocking in UX" to celebrate International Women's Day
Named one of the Top 20 Women Professors in Georgia
Awarded the University System of Georgia Regents' Award for Excellence in Teaching
Carol Barnum is a popular keynote conference speaker
Carol has been invited to speak at conferences all over the world. Among her many top-speaker designations, Carol was selected as the best presenter at the First European Usability Professionals Association Conference in London, receiving the Presentation Prize.  She is ranked in the top 10% of all speakers at Society for Technical Communication conferences. She also receives excellent reviews at UXPA conferences.
Congratulations on an excellent keynote presentation at the e-Learn conference in Quebec City. As always, you researched your audience thoroughly. Not surprisingly, you presented a vantage on usability that was specifically tailored to the e-Learn audience. Also, not surprisingly, your message resonated with the audience, as evidenced first in the level of interest and participation in the "Ask the Keynote Speaker" session that followed your address and second, in the compliments you received (or were shared with me) outside of the session.
"Great presenter—lively, active, interesting, and humorous."
"Wonderful and engaging. Loved the presentation and gave meaningful insights."
"Fantastic presentation! I see many immediate applications for this info at work."
Attendees at the IEEE ProComm 2020 conference were energized by our keynote speaker, Dr. Carol Barnum, Principal at Carol Barnum Consulting and the 2013 recipient of our Ronald S. Blicq Award for Distinction in Technical Communication Education.
Carol kicked off our first-ever virtual conference with a timely and, as always, accessible presentation on content strategy.
IEEE ProComm thanks Carol for her continued passion and expertise in our field.
Necia Werner, President, IEEE Professional Communication Society (2019-20)
Frequently Asked Questions about UX Consulting
How much does a good UX consultant cost?
What are good resources to learn the basics of UX?
For those seeking an excellent resource for learning the basics of UX, Usability Testing Essentials, Barnum's award-winning handbook, is a must-have. The custom training provided by Carol Barnum Consulting is based on the principles in this book. Learn more by calling 404-881-8136.